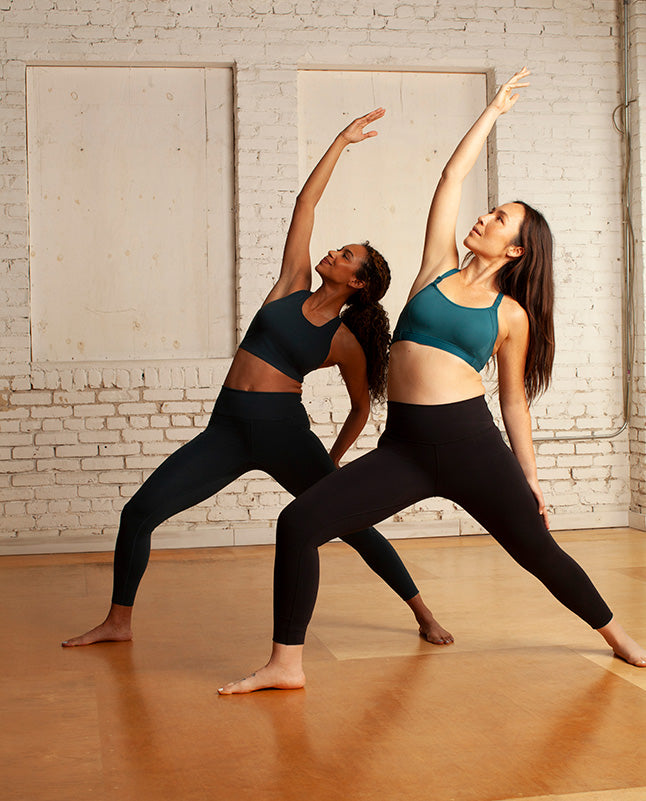 Why Do I Leak?
If running, doing jumping jacks or HIIT classes have you leaking through your leggings, you're not alone. Exercise is often the culprit when dealing with Stress Urinary Incontinence, a form of incontinence that occurs when you leak urine due to sudden pressure exerted on the pelvic floor region. That's the same pressure found in common workouts that leads to bladder leakage.

Rather than quit exercising altogether ( which can lead to weight gain, depression, hypertension and more), it's time to do the one workout that can save all future workouts: the Kegel. With INNOVO, you get 180 perfect Kegels delivered right to your pelvic floor, so that you can build back that strength and get back to doing what you love, leak-free, all within 12 weeks.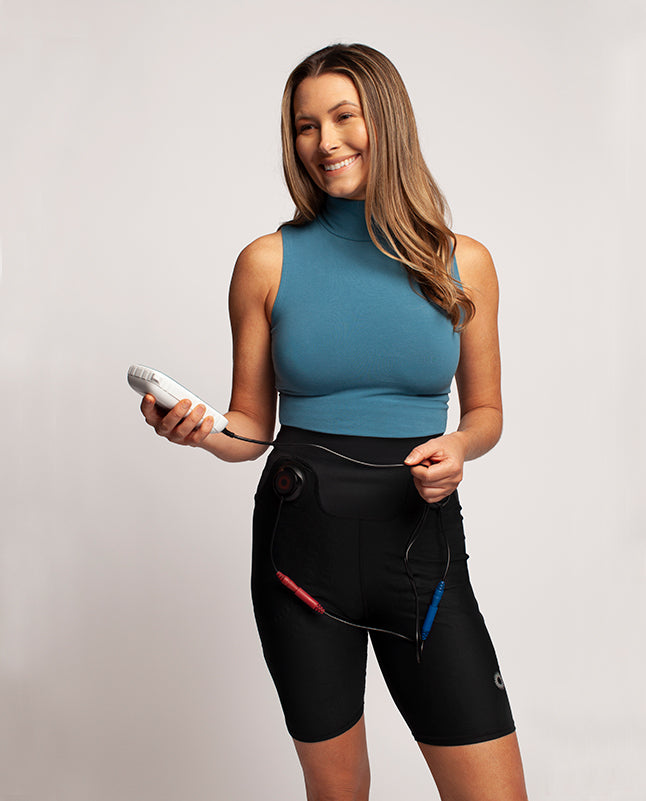 A Clinically Proven Pelvic Floor Trainer
INNOVO delivers 180 perfect pelvic floor contractions over each 30 minutes session while you just relax. With each pulse INNOVO exercises the pelvic floor, strengthening the muscles and helping them relearn how to control bladder function.
• Truly non-invasive, at-home solution

• Treats the root cause of leaks FDA cleared

• 98% of physicians would recommend INNOVO

• 80% of users found INNOVO significantly improved their quality of life
TESTIMONIAL
Shellie Edington's Experience Using INNOVO
Shellie Edington, 55, is a Professional CrossFit athlete, mother to 3 beautiful girls, and a new grandmother. She has suffered from incontinence for over 20 years since the birth of her first child. Listen to what she has to say about using INNOVO for the very first time!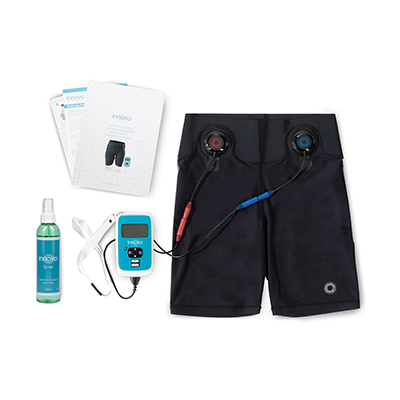 A Leak-Free Life Is Within Reach. Try INNOVO Risk-Free Today.
You will receive everything you need to complete 12 weeks of treatment in your kit.