STRENGTHEN YOUR PELVIC FLOOR FROM HOME
How to Use INNOVO
Step 1
Spray the sensors and pull on the shorts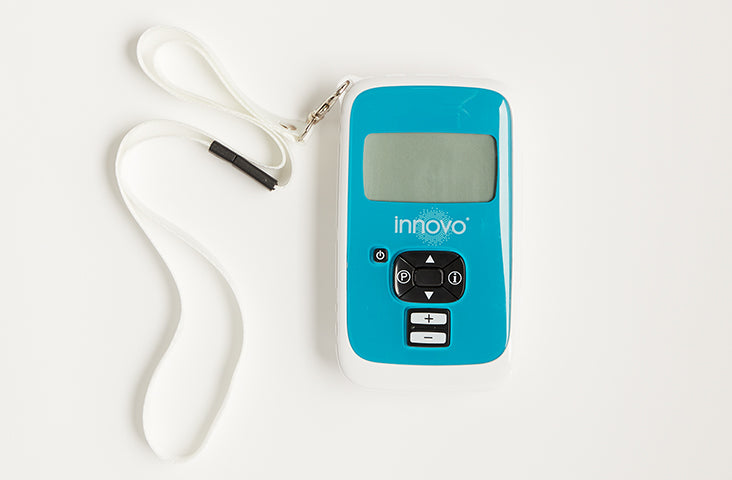 Step 2
Connect to the controller and adjust the pulse level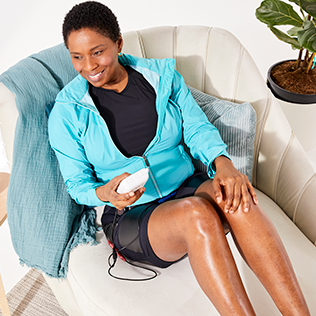 Step 3
Settle into one of the recommended positions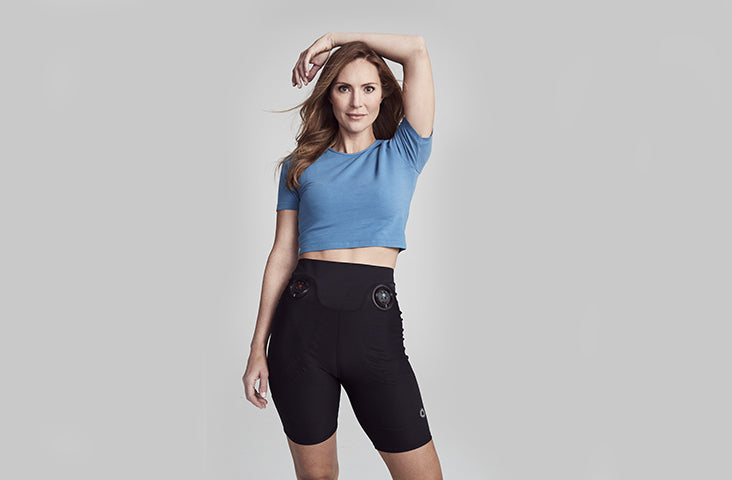 Step 4
After 30 minutes you've completed 180 perfect Kegels
No Probes. Real Results
FDA-cleared, non-invasive, clinically proven. See results in as little as four weeks.
Multipath Shorts

Kegel Controller
What Does INNOVO Feel Like?
You will feel your pelvic floor muscles contract as the pelvic floor lifts, followed by a relaxation phase after each contraction.

"I was standing, reading emails and doing work. I felt my glutes contracting and my pelvic floor lifting without me having to do anything."
Shellie, 55

INNOVO Kit
INNOVO TIMELINE
12 Weeks to Living Life Without Leaks
Week 1
Start with 30 minute sessions, five days a week. Slowly increase intensity as you progress.
Week 4
After using INNOVO consistently, your pelvic floor is getting stronger and you are noticing fewer leaks. Yay!
Week 12
You'll be leak free after addressing the root cause of incontinence. Your pelvic floor is strong and so are you!
In a Clinical Study, guided by the FDA, 87% Women Were Defined As Dry After Just 12 Weeks2
87%
of Users Were Defined As Dry Or Nearly Dry After 12 Weeks2
90%
of Users Would Recommend The Therapy To Others1
WOMEN WHO USED INNOVO
How INNOVO Changed
Their Lives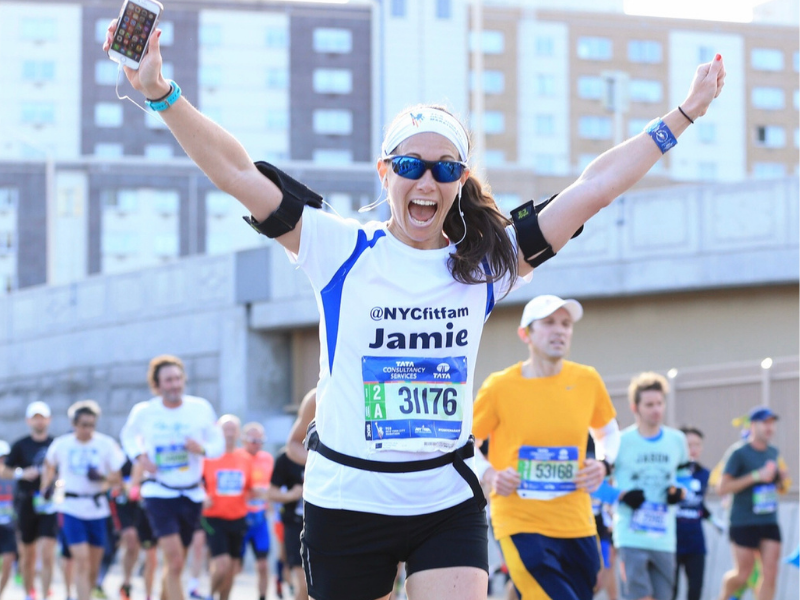 "I am one of the 87% of women who are now leak-free thanks to INNOVO. I can run again, without experiencing leaks" - JAMIE HESS
"Now I know what a proper Kegel should feel like! I can't wait to get back to running, jumping on the trampoline with my kids and enjoying big belly laughs without having to worry about unexpected leaks ruining the fun." - JADE ROPER
"I can't wait to play with Mila with no worries of unexpected leaks!" - TAYLOR SELFRIDGE